Custom Macrame Kids Hanger Kit with extension pattern
$

33.00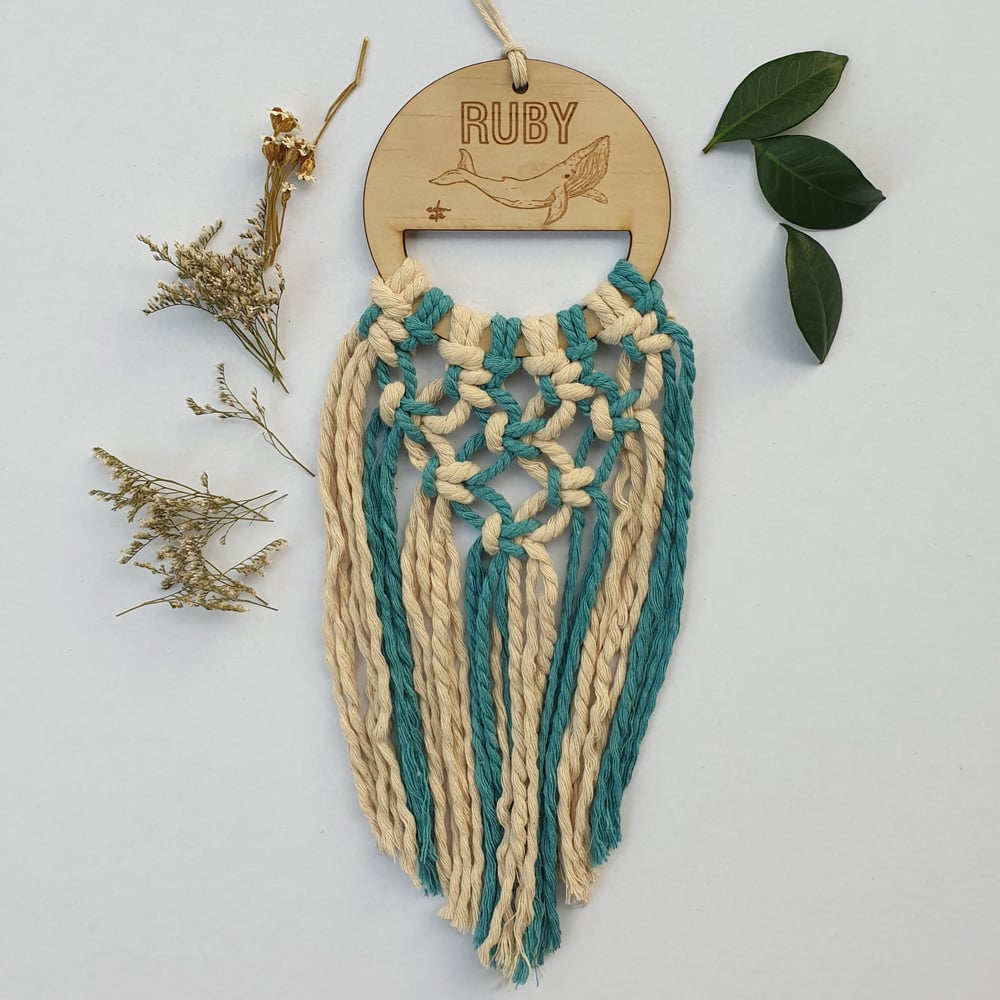 We have now made our beautiful DIY macrame kits specifically and custom to your little ones! With an extension pattern for kids wanting to expand the pattern.
Just leave a message with your child's name when purchasing to have their name custom etched.
Share some special time helping build confidence, fine motor skills and joy and giving your child a sense of accomplishment and pride!
The kit has everything your little one needs to get started on their macrame adventure, with our easy to follow and child friendly instructions.
These kits make awesome gifts for the creatives in your life!
Pick up available from Kingscliff just email to organise
INTERNATIONAL SHIPPING
INCLUDED IN THE KIT:
-1 x 11cm Custom Named Wooden Hanger
-100% cotton rope
-Child friendly knot guide and a step-by-step pattern with extended version of the pattern for different skill levels
Packaged in a beautiful box - ready for gift giving for birthdays, celebrations, or to yourself just because!
*Kits are suitable for 7 years and up*
*Colours may change slightly*
Share